10/11-06-2023
The Longest Day Trail
---
Support Isabelle Vandenbrande
Isabelle is fundraising money for Think Pink. You can make a differnce by making a donation for this charity.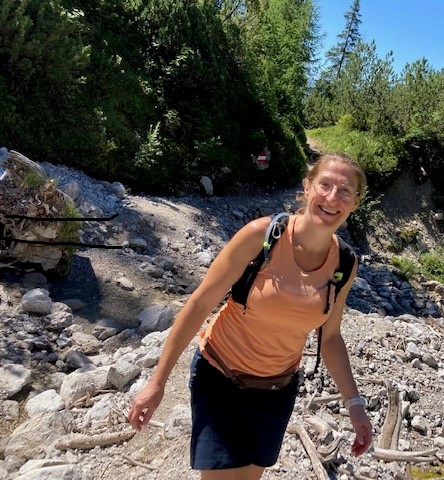 Op 10 juni ga ik de uitdaging aan om een avontuurlijk parcours in Spa af te leggen van 50 km, al lopend / klauterend / stappend in onze mooie Belgische Ardennen. Hiermee wil graag de Think Pink organisatie steunen omdat deze mij persoonlijk nauw aan het hart ligt. Willen jullie mijn inspanningen graag belonen, dan gaat jullie bijdrage via de fondsenwervingspagina naar Think Pink. Alle donaties klein en groot worden in warme ontvangst genomen! Groetjes, Isabelle
---
Participant in the The Longest Day Trail
Do you want to participate yourself?
Register here
for the The Longest Day Trail
Contributors that support Isabelle
| | | |
| --- | --- | --- |
| Henri de La Marche | | €50.00 |
| Valérie Huyghe | Succes Isabelle! | €20.00 |
| Anja De Clercq | TOP-initiatief waar ik heel graag mijn steentje in bijdraag. Succes met de voorbereiding en uiteraard met de uitdaging zelf ! | €40.00 |
| Nico De Walsche | Mooi initiatief - veel succes.! Nico | €10.00 |
| Kaudyne Klaudyne | Doe dat goed ! | €20.00 |
| Patrick LAUWERS | veel succes Isabelle! | €25.00 |
| Melissa Moerman | | €15.00 |
| Conny Van Gyseghem | Isabelle,mooi en moedig initiatief. Count me in | €10.00 |
| Martine Vanderhallen | Top Initiatief Isabelle ! veel succes ! | €20.00 |
| Tom Corens | Een mooie uitdaging en veel succes ! | €25.00 |
| Yorick Pieters | You rock! Veel succes | €20.00 |