10/11-06-2023
The Longest Day Trail 2023
---
Support Jan Van den Bossche
Jan is fundraising money for Think Pink. You can make a differnce by making a donation for this charity.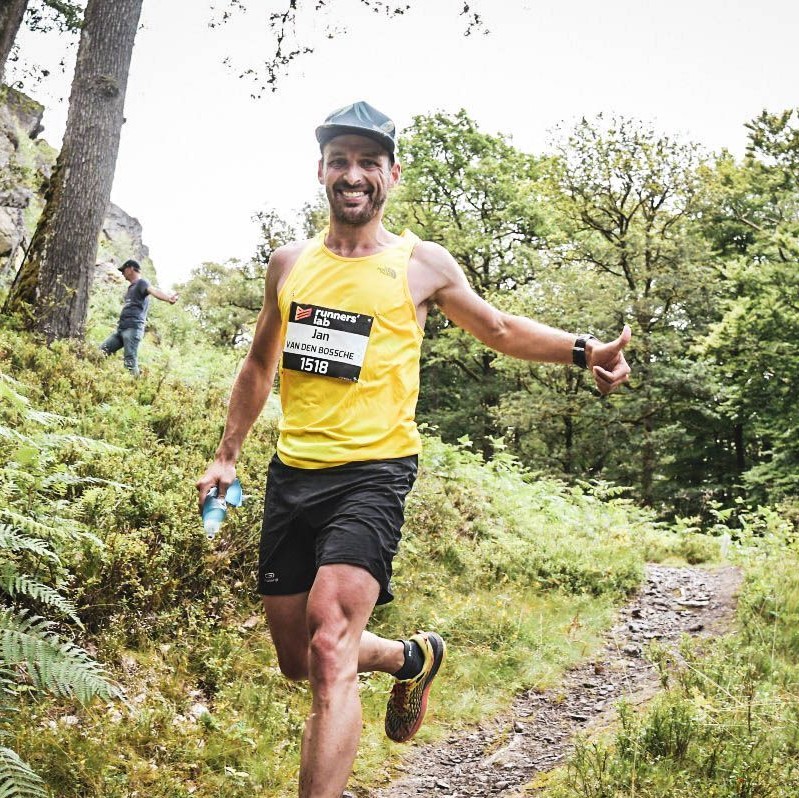 Zot, zotter, zotst? Het einde van 2022 is in zicht dus tijd om nieuwe doelen te stellen! Na een 50 en 75 km trail run tot een goed einde te hebben gebracht is de tijd rijp (hoop ik) om de kaap van de 100 km te ronden. Wat is er mooier om dit persoonlijk doel te koppelen aan een goed doel? Think Pink! Doneer en steun onderzoek dat de zorg en nazorg bij borstkanker verbetert. Elke donatie, hoe klein ook, zal me motiveren om te blijven trainen om die 100K trail tot een goed einde te brengen. - Benieuwd waar ik loop en fiets? Neem een kijkje op Strava. - Over mijn onderzoek naar macrofagen en hun rol tijdens kanker en aderverkalking lees je op de website van Amsterdam UMC. - Twitter gebruik ik om ons en andermans werk in het immunometabolisme veld onder de aandacht te brengen - Op Instagram zie je waar ik uitgang en wat ik leuk vind.-
---
Participant in the The Longest Day Trail 2023
Do you want to participate yourself?
Register here
for the The Longest Day Trail 2023
Contributors that support Jan
| | | |
| --- | --- | --- |
| Jan De smet | Run forest run | €40.00 |
| Frans Van den Berg | Op naar de 100! | €100.00 |
| Tom De Winne | ZOTTE uitdaging die ZOTO met veel plezier steunt makker! 1€/km - SUCCESS! | €100.00 |
| Klaas S | Succes met trainen! | €25.00 |
| Anonymous | Wow wat een dappere uitdaging! Veel succes! | €5.00 |
| Anonymous | Go go go! | €20.00 |
| Sofia Vikstrom | Great cause! Good Luck Jan! | €20.00 |
| Wesley de Does | Succes Jan! In voorbereiding train ik graag met je mee💪🏻 | €25.00 |
| Anonymous | Succes, ren alsof pacman achter je aan zit ;) | €10.00 |
| Jasper Koning | Succes Jan! | €10.00 |
| Martin Kroes | Gewoon aftellen van 100 naar 0 en dat is 't zo gedaan;-) | €25.00 |
| Isabel Van De Voorde | Veel succes Jan, mooie uitdaging! | |
| William Elegeert | Inderdaad zotter dan zot! Toch gaat dit ook weer lukken, geniet er ook van! | €25.00 |
| Luc Van den Bossche | 1 euro per km. Loop ze! | €100.00 |