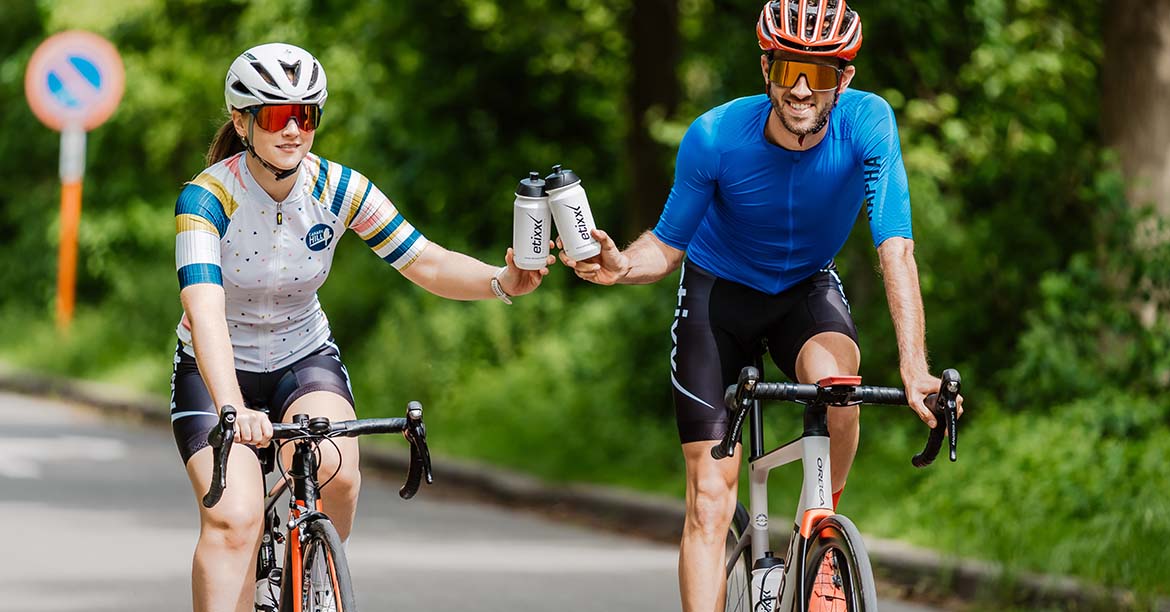 Etixx new title sponsor for the Sportevents' Triathlon Series
With Sportevents announces Etixx Sports Nutrition as the new title sponsor for their Triathlon Series. For two years Etixx will support all participants with tasteful and science-based sports nutrition (Isotonic, Energy gel, Energy Sport Bar,…). Beside the Triathlon Series participants of cycling and some trail events will enjoy a qualitative supply with Etixx products.
Etixx is a leading brand in science-based sports nutrition and expert sports advice. The company was founded in 2009 and quickly stormed to the top of the sports nutrition market. With a very wide range of sports nutrition and custom advice, they reach both professional and amateur athletes. All Etixx products carry the internationally recognised 'Informed Sport' quality label. This means that each product is analysed by an independent laboratory, recognized by WADA. This way Etixx guarantees that all its products don't contain prohibited substances.
In order to guide participants in choosing the most appropriate sports nutrition while preparing for or during triathlon events, Etixx has developed a page with specific advice for triathletes.
More information
Etixx has a welcome gift for you.
From Saturday 22 January until Sunday 23 January, you can enjoy a 10% discount for 48 hours.
Choose your favourite race from the Etixx Triathlon Series, use the discount code
ETIXX10
while registering and enjoy this discount immediately.
Hereunder we list all races:
Subscriptions not yet open
Subscriptions not yet open
Subscriptions not yet open
Etixx Starter Pack
Register for a trail, bike or triathlon race on Passion For Sports and order an Etixx Starter Pack at half the price. Especially for Passion For Sports, Etixx has put together a starter pack. Choose between a Trail Starter Pack, Cycling Starter Pack or Triathlon Starter Pack and start your training and races with the perfect fuel. Packages are sent as fast as possible and for free.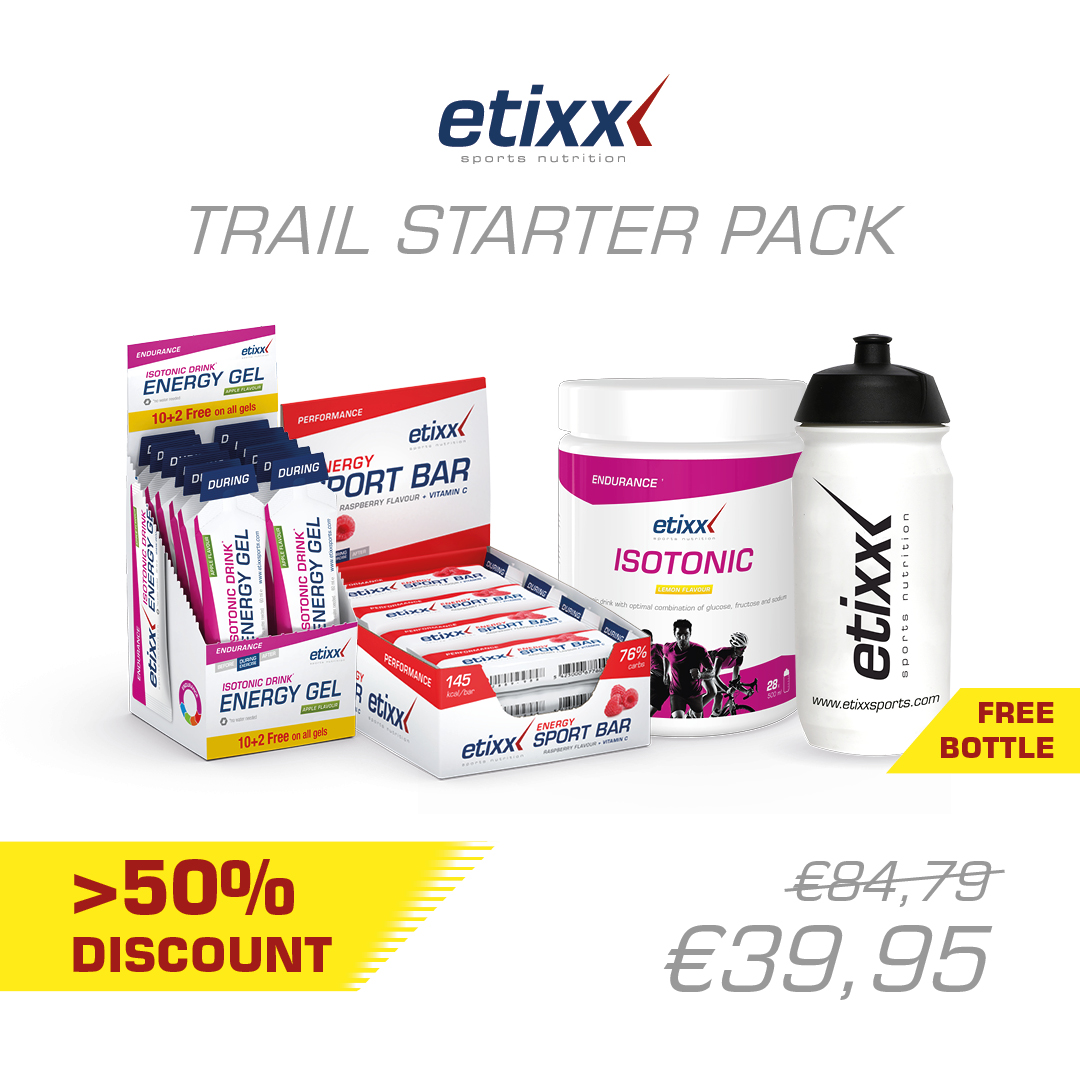 Trail Starter Pack:
- 1kg Isotonic Lemon
- 12 x Isotonic Drink Energy Gel Appel (60ml)
- 12 x Energy Sport Bar Raspberry (40g)
- Free Etixx drink bottle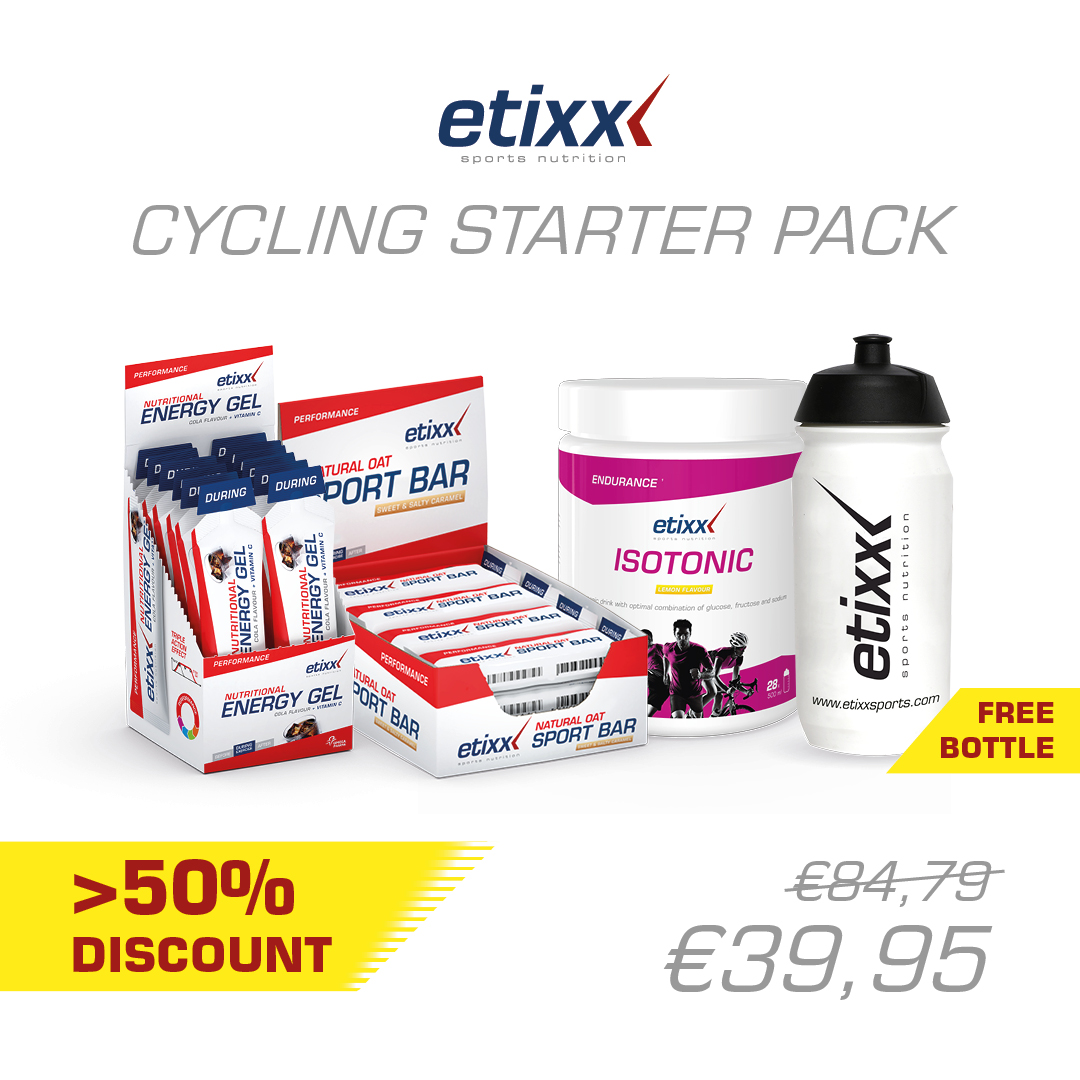 Cycling Starter Pack:
- 1kg Isotonic Lemon
- 12 x Nutritional Energy Gel Cola (35g)
- 12 x Natural Oat Sport Bar (55g)
- Free Etixx drink bottle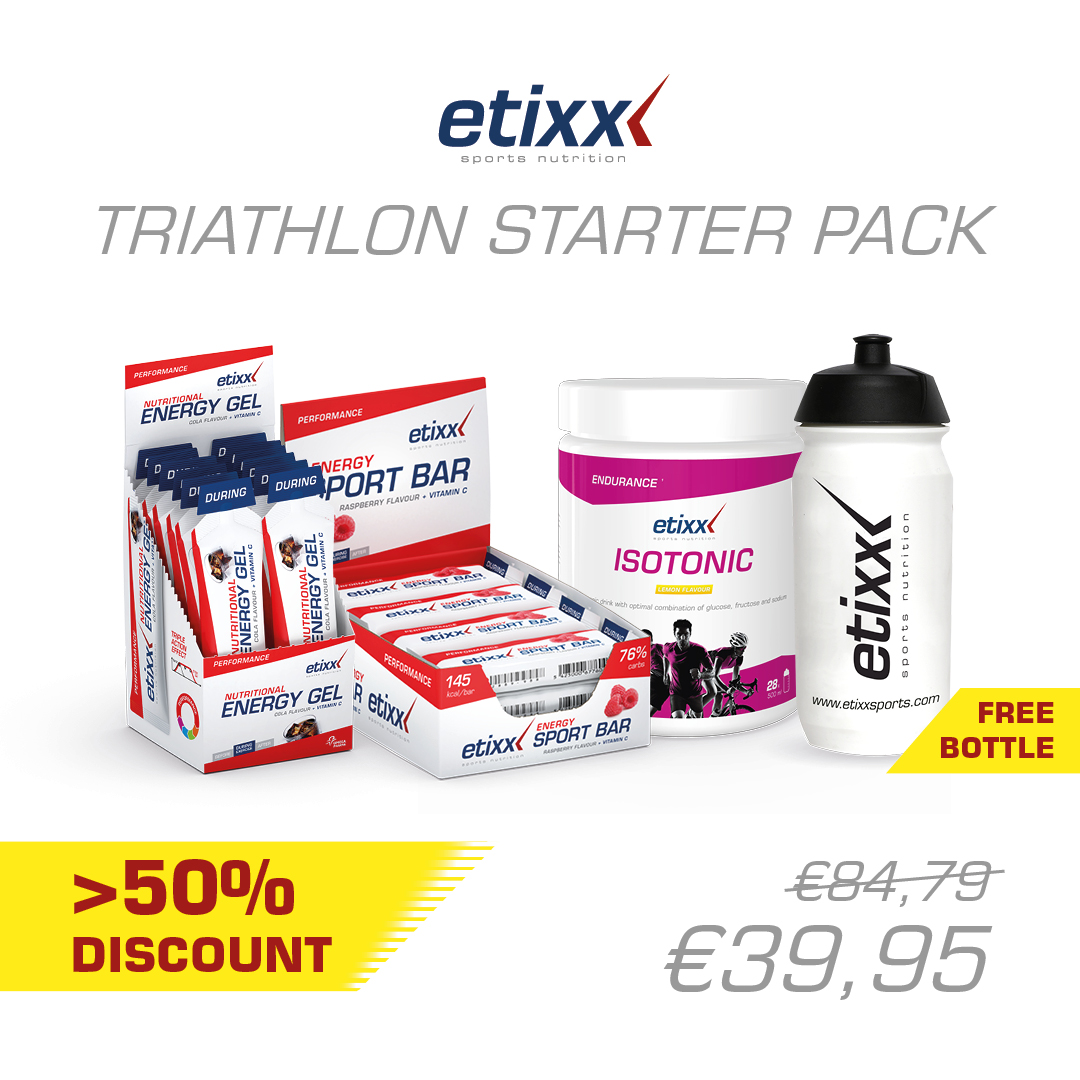 Triathlon Starter Pack:
- 1kg Isotonic Lemon
- 12 x Nutritional Energy Gel Cola (35g)
- 12 x Energy Sport Bar Raspberry (40g)
- Free Etixx drink bottle